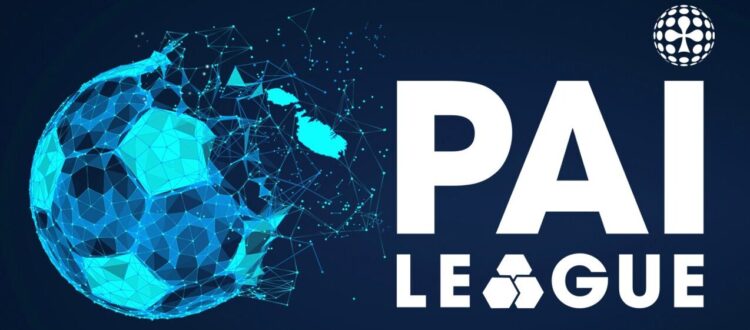 New Season, New Name, Early Bird Discount Now
It's time to sign up for another season of PAI League (formerly known as Pentasia All-in League). The early bird discount (€650 + VAT) ends on June 14th. All we need now is an email with your team name and confirmation.
EMAIL ROY@ALLINTRANSLATIONS.COM TO SIGN UP
What's new:
Fresh, dedicated website (coming soon).Season is prolonged from mid-September to early July, with a two month break over Christmas (from mid-December till after ICE and LAC). We will also try to avoid holding matches during other big gaming conferences. SiGMA Cup is played November 26th but there will be no other matches that week).More trophies! Our talented trophy designer is working on this as we speak, and we will have trophies for (need to win 3 times in a row to keep it):
PAI League 1 Winner
PAI League 2 Winner
PAI League 3 Winner
PAI Cup Winner
Fair Play Award
Best Player (each division)
Best Goalkeeper
Best Defender
Best Attacker
Team To Improve the Most
Worst Team
Video highlights and post-match interviews every week.More visibility of the game rules to strengthen the consistency.Below is the video from the PAI Cup Final this year between GIGsters United and Blue Lions.
As long as we get approximately the same amount of teams (or more) to sign up for this season, we will use the same system with three divisions. PAI League 1 will have 8 teams that will play each other once. PAI League 2 and 3 have more teams and will play each other once, but they will play more matches against each other in the early rounds of PAI Cup to make the amount of matches played as fair as possible for each team.DivisionsThe teams qualified for League 1 are:
Blue Lions (champions)
GIGsters United (cup winner)
LeoVegas
ZP Services
Aspire FC
Kindred
Axl Affiliates & Betzest (promoted)
Tipico (promoted)League 2
Paddy Power Betfair
Bethard FC
Wishmaker
Besedo
Betway
Tumas Gaming
Touchbet
Pentasia (promoted)
Catena Media (promoted)
Sparkasse Bank Malta FC (promoted)
Casino Malta (promoted)League 3
AS Casumo
SD Services
ComeOn!
GIGsters United 2
Stanleybet
Polish Drinkers
Tipico 2
Global Gaming FC
White Hat Gaming FC
Fast Track
Branders FCThis is all depending on which teams will sign up. We have received interest from several new teams as well. We are open to dialogue with teams that wish to play in another league than what we have mentioned above. For example, if you are a new team confident enough you can compete with the best, we can start you in League 2 or have a League 1 playoff. Or if you are placed in a higher league and, for example, you lost a lot of key players, we can put you in a lower league. It's no fun for anyone to win or lose 18-0, so we try to keep things even.Questions? Feedback?Want to get involved as a sponsor or sign up (free) for SiGMA Cup on November 26th? Email roy@allintranslations.com