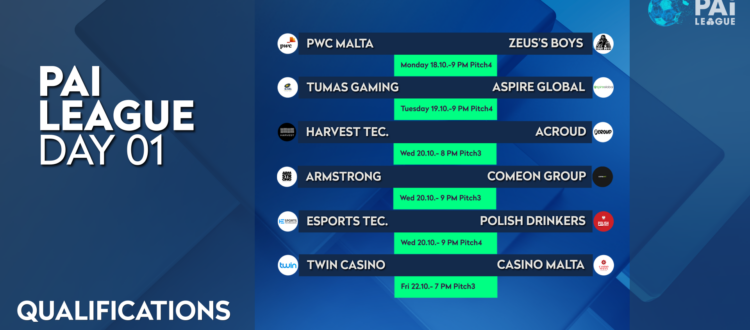 Staring of the SEASON 21/22
After a very long break and great challenges that we faced in the desire to re-organize the competition, we are happy to finally announce that we managed to create all the conditions for the start of the new season.
This year we have thirteen teams applied, which we will divide into two divisions.
Based on results from last year, our suggestion is to divide the teams into divisions according to the following schedule, but we will leave a space for that to change if any team surprise us after the qualifying rounds:
LEAGUE 1
1. Aspire Global
2. Esports Technologies (ex Betfirst)
3. Polish Drinkers
4. Casino Malta
5. PwC Malta
6. Zeus's Boys (ex. Aka Kreative)
LEAGUE 2
1. Twin Casino
2. Tumas Gaming
3. Come on
4. Acroud Anacondas
5. Armstrong operations
6. Harvest Technology
7. Soft2Bet
This year we have four new teams (Acroud, Armstrong Operations, Harvest Technology and Soft2Bet) and we wish that they will bring fresh energy to our league.
Good luck to all teams!