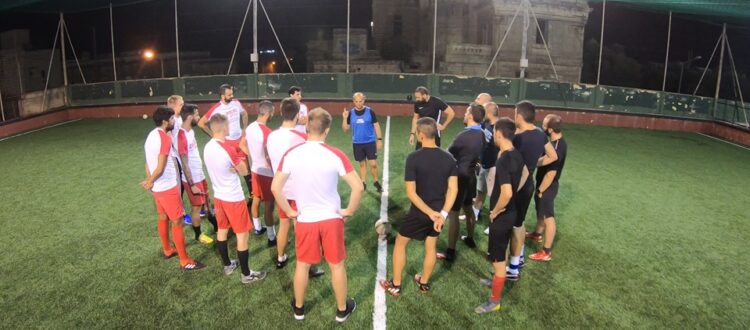 Thank you for taking a part in PAI League Season 21/22.
This season we have 12 teams, divided in two divisions. 
– Competition structure (Qualifications) :
Since we made a really long break, this season we can not use our ranking list to create divisions.
That's why, before the season begins, all teams should play two matches of qualifications, just to feel the game, meet new teammates and get back in form after a long break.   
After those two warm up matches, we'll create two divisions. 
* It's very important to know that we'll create divisions based on our experience, not by results in qualifications. Our goal is to keep the League interesting every week, so you'll play with players with whom you can compare. For example, result 18:3 is not acceptable for us and we're doing everything to avoid it.
First round of qualifications:

– Esports Technologies(ex Betfirst) : Polish Drinkers
– Aspire Global : Tumas Gaming
– Twin Casino : Acroud Anacondas
– GRODT Ltd. : Armstrong operations
– PwC Malta : Zeus's Boys (ex. Aka Kreative)
– CFDs(ex ZP Services) : ComeOn
Time and date of those matches will be confirmed as soon as we get a green light from Luxol Playground since construction works took more time than we expected. Approximately we're expecting to start the League by the middle of October.
– Competition structure (League part) :
After qualifications we'll create two divisions by six teams.
For the League part of competition, we'll keep a two round robin system (every team should play twice with all teams from their division during the season – 10 matches) but, to keep things more interesting, this year we'll have promotion/relegation process at the middle of the season. So, first two placed teams from second Division and last placed teams from first Division will swap positions at the middle of the season.
– Competition structure: Final FourAt the end of the League Part of the season, first four placed teams from Top Division will be qualified for Final Four. Winner of Final Four will become champion of PAI League for the season 21/22.
Final Four is knock-out tournament where's the winning team determined by aggregate score, the sum of scores of two matches.
Schedule of Final Four (Semi Final) :
– 1st Overall : 4th Overall (2 matches)
– 2nd Overall : 3rd Overall (2 matches)Winners goes to Final (2 matches)
– PAI CUP (8 teams):In the second part of the season, we'll organize PAI Cup. Teams from Top Division and two teams from second division who got promoted at the half of the season, will be qualified for PAI Cup.PAI Cup is knock-out tournament where's the winning team determined by aggregate score, the sum of scores of two matches.
Winner of PAI Cup will be decided after Final match (single match). 1/4 Final of PAI Cup will be decided by random draw.
– Dates and Timings:Unfortunately as construction works at Luxol is still on, we'll have to wait a bit to start new Season but we're expecting that we'll be able to play at the middle of October (11th or 18th).
As soon as we played our pre season warm up matches (two weeks), we'll start with League part of competition(5 weeks), till the middle of December '21.
Then we'll have a a break till the middle of February when we're starting second half of the season.
We'll have another one week Easter break in April.
Final Four matches and Final of PAI Cup are planned for the beginning of May '22.
* Matches will be held from Monday to Friday in the evening (8PM – 10 PM). Before the League begins, you'll be asked to send us your preferred timings for matches and we'll try to create a fixtures that is best to everyone.
– Payment:
Our accountant will contact you in upcoming days to settle all the payment.
– Other:Please read our Rules and regulations on http://paileague.com/rules-regulations-2021-22/We would kindly remind all team captains who didn't do it till now, to send us HD Logo of your team and players list.
Players list must include all players with following details:
– Name and Surname- ID/Passport number- Number on shirts
Of course you can add new player at any time of the season.
PAI League is funny but competitive competition and we're hope that you'll truly enjoy playing with us. 

Good luck to all teams and if you have any additional question feel free to contact us.