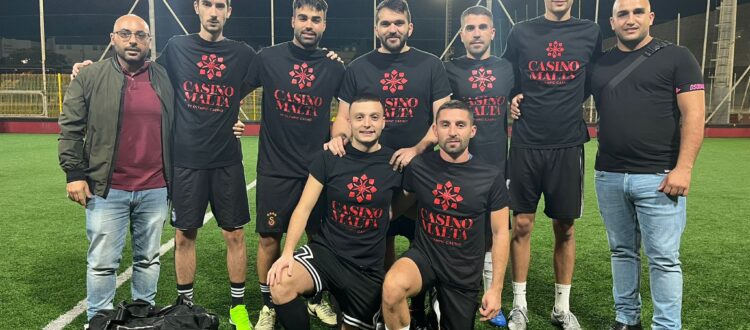 Casino Malta is unstoppable!!!
An excellent start to the season for Casino Malta who, week by week, are playing more and more organized.
They have been building a team for several years and now represent a coordinated machinery where every player know exactly who's doing on the pitch. Only PWC Malta managed to take two points away from Casino Malta in a match that ended by a draw.
Tipiko, last year champions, managed to escape from the relegation zone, defeating the Polish Drinkers in the last match and sending them directly to the League 2.
In the last game of the round, the biggest surprise of the season, Comeon Group managed to win by more then six goals difference, and win a promotion to the League1.
The team that played in the third league last year, during the transfer period made a good job, and bring in several new players, who refreshed and enriched the teamplay.
We will see how this renowned team will find themselves in the first league, but we should give them respect for their brave way of playing.
The Polish Drinkers will be joined in the second league together with Stanleybet and NOUV, who managed to win promotion from the third league, and Harvest Technology and Pentasia will play the second round of the competition in the third league.
We're continuing the season after SiGMA Festival.