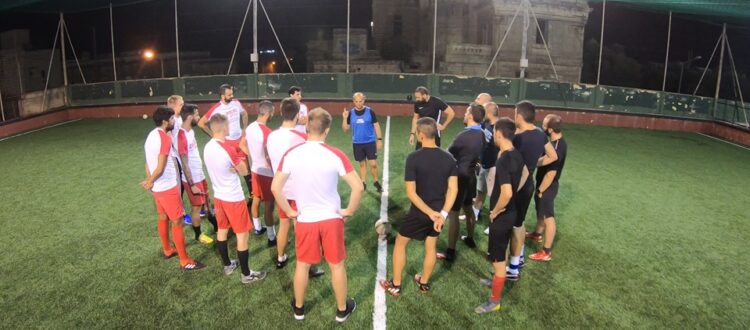 WHEN CAN WE EXPECT THE PAI LEAGUE TO RESUME?
Sportmalta.org.mt and the Parliamentary Secretariat for Sport released this document with guidelines for the return to Sport as part of the COVID-19 on May 21. As for football, it specified:
Strictly training and drills, no games, maintaining 3 meters distance between all athletes at all time.
Ball to be disinfected before use and every 15 minutes.
Ideally disinfected between players.
Strictly no contact.
Anyone who has seen a match At Luxol Sports Ground in the PAI League or during All-in Global's SiGMA Cup every November knows that contact cannot be avoided, especially in heated matches. Also, the guidelines from May 21 says "no games". The Maltese authorities have gotten a lot of recognition for their work to stop the spread, so we abide by their advice. Below you can see the highlights from a match between Casino Malta and Polish Drinkers with interviews after the game.
However, as the number of cases is low, it seems like a matter of time before the guidelines loosen. Luxol gaffer Nicky Darmanin Demajo told us on Sunday, May 31 that he has contacted the health authorities to inquire about the opening of five-a-side football in Malta.
"On June 5 they are opening gyms and bars. However, they have not mentioned anything regarding sports. Hopefully, five-a-side and the PAI League can resume soon!" Demajo commented.
Unless a second wave hits Malta hard, we hope and believe the 19/20 season can conclude before SiGMA Cup in November.
10-11 WEEKS NEEDED TO CONCLUDE THE SEASON
"We need 10-11 weeks to conclude the season. So if we can resume soon, the 20/21 season can be organised just as planned with the opening round in October", said League Manager Nikola Mraovic.
You can email him on leaguemanager@all-in.global if you are a new team that wants to register.
Mraovic commented that all the players had been very understanding of how we have handled the situation.
"But in the last few weeks, many people have asked me about when they can play again", he said.
In 19/20 the PAI League have been divided into four divisions with eight teams each (7 in league 4) which has worked smoothly. League 1 is very competitive, with many of the teams beating each other and competing for a top place. In League 2 Besedo has won all the games and are big favourites to secure a promotion, but the race for 2nd place is very tight.
"The initial plan is for two teams to be relegated and two teams to be promoted from all divisions, but we are flexible when needed, and the balance of the divisions depends on the number of teams who register. We hope and believe that most teams will sign up for another year and there are always a few new teams", Mraovic commented.
SiGMA Cup is scheduled for November 16, and we want to add a top bin challenge this year. Email roy@all-in.global to secure a place, it's free to join.