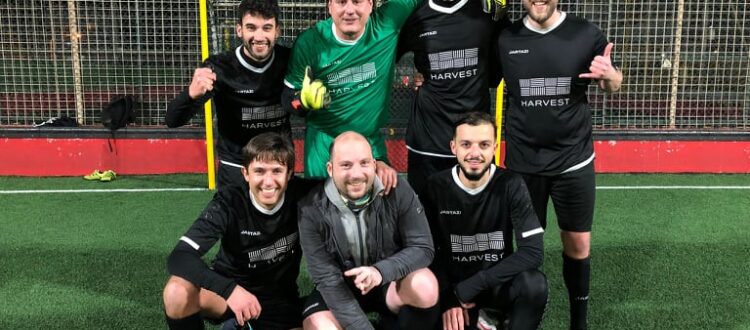 In Semi Final of PAI Cup will be one team from LEAGUE 3!
🏆The PAI Cup quarter-finals in Malta's amateur futsal league saw some thrilling action as companies battled it out on the court.
⚽In one of the standout matches yesterday, Simon Mamo Real Estate triumphed over Stanleybet after an intense penalty shootout. Stanleybet's star player Leontiev Konda hit the crossbar during the final series, paving the way for Simon Mamo Real Estate to progress to the semi-finals.
⚽Earlier, Harvest Technology secured a spot in the semi-finals after defeating Betway. Their captain, Christopher Grech, expressed his desire to play against Stanleybet, but they will instead face Simon Mamo Real Estate in the next round, who they lost to earlier in the season.
⚽On the right side of the trophy, Pentasia will take on Comeon Group. These two teams from League 2 have already faced off this season, with Comeon Group emerging as the victors in a closely fought contest.
⚽Meanwhile, on the left side of the trophy, the only match between two teams from League 1 took place – Tipico clashed with Flutter. In a sensational upset, Flutter managed to defeat Casino Malta, giving them a shot at reaching the semi-finals in their first season in the competition. However, their opponents, Tipico, are the reigning champions and will be eager to salvage their season after a disappointing league campaign.
⚽Lastly, NOUV faced off against Alpha FX, with NOUV emerging victorious. Their goalkeeper, Dylon Debono, saved the day with a crucial save in the dying moments of the match. Armstrong, a fresh addition to League 1, will now face NOUV in the next round, in what promises to be an exciting match.
👉 WEDNESDAY 03.05. NOUV Ltd. – Armstrong at 7 PM
👉 WEDNESDAY 03.05. Flutter – Tipico at 8 PM
👉 WEDNESDAY 03.05. Pentasia – Comeon Group at 9 PM
👉 THURSDAY 03.05. Simon Mamo – Harvest Tech at 8:30 PM