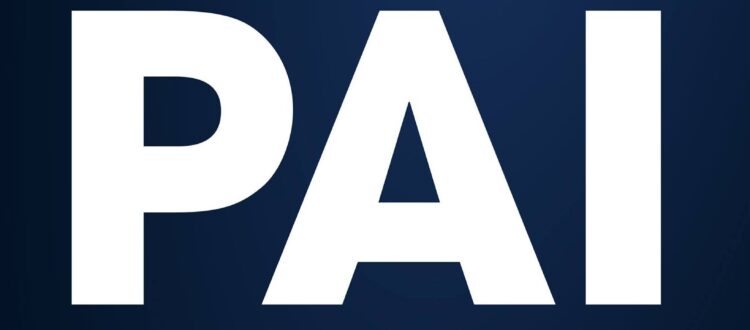 JOIN US AT LUXOL FOR THE PAI CUP FINAL
𝘞𝘦 𝘸𝘪𝘭𝘭 𝘩𝘢𝘯𝘥 𝘰𝘶𝘵 9 𝘵𝘳𝘰𝘱𝘩𝘪𝘦𝘴, 30 𝘮𝘦𝘥𝘢𝘭𝘴 𝘢𝘯𝘥 𝘢 𝘭𝘰𝘵 𝘰𝘧 𝘥𝘳𝘪𝘯𝘬𝘴 𝘸𝘩𝘦𝘯 𝘵𝘩𝘦 𝘗𝘈𝘐 𝘊𝘶𝘱 𝘤𝘰𝘮𝘦𝘴 𝘵𝘰 𝘢𝘯 𝘦𝘯𝘥 𝘢𝘵 𝘓𝘶𝘹𝘰𝘭 𝘗𝘭𝘢𝘺𝘨𝘳𝘰𝘶𝘯𝘥 𝘰𝘯 𝘍𝘳𝘪𝘥𝘢𝘺 𝘑𝘶𝘯𝘦 23 𝘧𝘳𝘰𝘮 19:00.
PAI League is a friendly but competitive five-a-side football league with its home turf at 𝙇𝙪𝙭𝙤𝙡 𝙋𝙡𝙖𝙮𝙜𝙧𝙤𝙪𝙣𝙙 in Malta. Most of the teams originate from the iGaming industry but everyone is welcome. It is organised by 𝘼𝙡𝙡-𝙞𝙣 𝙜𝙡𝙤𝙗𝙖𝙡 𝙖𝙣𝙙 𝙋𝙚𝙣𝙩𝙖𝙨𝙞𝙖 and has been running since the early 2000s. The new season will start in the first week of October, with 𝙚𝙖𝙧𝙡𝙮-𝙗𝙞𝙧𝙙 𝙤𝙛𝙛𝙚𝙧𝙨 𝙧𝙪𝙣𝙣𝙞𝙣𝙜 𝙪𝙣𝙩𝙞𝙡 𝘼𝙪𝙜𝙪𝙨𝙩 1. To apply simply email 𝙡𝙚𝙖𝙜𝙪𝙚𝙢𝙖𝙣𝙖𝙜𝙚𝙧@𝙖𝙡𝙡-𝙞𝙣.𝙜𝙡𝙤𝙗𝙖𝙡.
But let's not get ahead of ourselves because the biggest PAI happening of the year is upon us.
THE BATTLE OF THE UNDERDOGS
It will (obviously) take place at Luxol Sports Ground on 𝙁𝙧𝙞𝙙𝙖𝙮 𝙅𝙪𝙣𝙚 23 𝙛𝙧𝙤𝙢 19:00 𝙤𝙣𝙬𝙖𝙧𝙙𝙨. The first event on the agenda is the League 1 match between 𝘾𝙖𝙨𝙞𝙣𝙤 𝙈𝙖𝙡𝙩𝙖 𝙖𝙣𝙙 𝙋𝙬𝘾.
Casino Malta have already secured the League 1 title after another impressive season, and they have promised to bring all of their fans to Luxol to celebrate. PwC are planning to put a dent in their joy though as they still have a fighting chance of a League 1 bronze medal.
The highlight of the evening for everyone else is however the PAI Cup final between 𝙁𝙡𝙪𝙩𝙩𝙚𝙧 𝙖𝙣𝙙 𝙎𝙞𝙢𝙤𝙣 𝙈𝙖𝙢𝙤 𝙍𝙚𝙖𝙡 𝙀𝙨𝙩𝙖𝙩𝙚.
Both teams are newcomers in the league and a cup final may seem like a fairly tale for both of them, so the stakes will be high when the referees signal the kick-off on Friday.
Flutter could not have had a more difficult path as they knocked out three favourites: Casino Malta in the Round of 16, Tipico in the quarterfinal and Armstrong Moonwalkers in the semi-final.
Simon Mamo Real Estate started in League 2 but was relegated to League 3 where they reassembled and prepared for a miraculous comeback. Their focus this season has no doubt been the PAI Cup where they always fielded their best line-up. Stanleybet, Harvest Technology and ComeOn Group was beaten one after another and now there is only one obstacle left.
𝙒𝙝𝙞𝙘𝙝 𝙤𝙛 𝙩𝙝𝙚 𝙩𝙬𝙤 𝙪𝙣𝙙𝙚𝙧𝙙𝙤𝙜𝙨 𝙬𝙞𝙡𝙡 𝙡𝙞𝙛𝙩 𝙩𝙝𝙚 𝙢𝙖𝙨𝙨𝙞𝙫𝙚 𝙋𝘼𝙄 𝘾𝙪𝙥 𝙩𝙧𝙤𝙥𝙝𝙮 𝙞𝙣 𝙩𝙝𝙚 𝙚𝙣𝙙?
We simply cannot wait to get this show on the road.
HERE ARE ALL THE NOMINEES
Speaking of trophies, here are the nominees:
𝙈𝙤𝙨𝙩 𝙑𝙖𝙡𝙪𝙖𝙗𝙡𝙚 𝙋𝙡𝙖𝙮𝙚𝙧:
Victor Palma Herrero (Armstrong Moonwalkers)
Mads Lynnerup (Aspire Global)
Nikola Milicevic (Casino Malta)
𝙏𝙤𝙥𝙨𝙘𝙤𝙧𝙚𝙧:
Jacob Charles (Aspire Global)
Nikola Milicevic (Casino Malta)
Kevin Bornfleth (Tipico)
Mads Lynnerup (Aspire Global)
Antonio Buffon (Casino Malta)
𝘿𝙚𝙛𝙚𝙣𝙙𝙚𝙧 𝙤𝙛 𝙩𝙝𝙚 𝙮𝙚𝙖𝙧:
Mark Bonello Ghio (Simon Mamo)
Demetrio Buffon (Casino Malta)
Giuseppe Toto (Flutter)
𝙂𝙤𝙖𝙡𝙠𝙚𝙚𝙥𝙚𝙧 𝙤𝙛 𝙩𝙝𝙚 𝙮𝙚𝙖𝙧:
Sean Dunbar Smyth (Simon Mamo Real Estate)
Markus Krefors (Armstrong Moonwalkers)
Zachary James Farrugia (Pentasia)
𝙍𝙤𝙤𝙠𝙞𝙚 𝙤𝙛 𝙩𝙝𝙚 𝙮𝙚𝙖𝙧:
Joni Repo (Comeon Group)
Leontiev Konda (Stanleybet)
Wissam Bensaidi (Pentasia)
𝙏𝙚𝙖𝙢 𝙩𝙤 𝙞𝙢𝙥𝙧𝙤𝙫𝙚 𝙩𝙝𝙚 𝙢𝙤𝙨𝙩:
Pentasia
Stanleybet
Armstrong Moonwalkers
𝙋𝙡𝙖𝙮𝙚𝙧 𝙩𝙤 𝙞𝙢𝙥𝙧𝙤𝙫𝙚 𝙩𝙝𝙚 𝙢𝙤𝙨𝙩:
Dormond Micallef (PWC Malta)
Omar di Bella (Casino Malta)
Alexis Georgiou (Tipico)
𝙁𝙖𝙞𝙧 𝙥𝙡𝙖𝙮 𝙖𝙬𝙖𝙧𝙙:
Armstrong Moonwalkers
Harvest Technology
PWC Malta
There will also be trophies for the 𝙇𝙚𝙖𝙜𝙪𝙚 1 𝙒𝙞𝙣𝙣𝙚𝙧 (Casino Malta) and the 𝙋𝘼𝙄 𝘾𝙪𝙥 𝙬𝙞𝙣𝙣𝙚𝙧, in addition to 30 medals (gold, silver and bronze) to players on the 𝙏𝙤𝙥 3 𝙩𝙚𝙖𝙢𝙨 𝙤𝙛 𝙇𝙚𝙖𝙜𝙪𝙚 1.
Representatives from 𝘼𝙡𝙡-𝙞𝙣 𝙂𝙡𝙤𝙗𝙖𝙡 𝙖𝙣𝙙 𝙋𝙚𝙣𝙩𝙖𝙨𝙞𝙖 will be present at Luxol to hand out the trophies and make sure no-one remain thirsty.
PAI LEAGUE IS SAFE AND FUN
But do you know what makes us the happiest? This comment from the League Manager Nikola Mraovic:
"𝑶𝒖𝒓 𝒛𝒆𝒓𝒐-𝒕𝒐𝒍𝒆𝒓𝒂𝒏𝒄𝒆 𝒕𝒐𝒘𝒂𝒓𝒅𝒔 𝒂𝒃𝒖𝒔𝒆 𝒂𝒏𝒅 𝒗𝒊𝒐𝒍𝒆𝒏𝒄𝒆 𝒊𝒔 𝒄𝒍𝒆𝒂𝒓𝒍𝒚 𝒘𝒐𝒓𝒌𝒊𝒏𝒈. 𝑻𝒉𝒊𝒔 𝒔𝒆𝒂𝒔𝒐𝒏 𝒐𝒏𝒍𝒚 7 𝒚𝒆𝒍𝒍𝒐𝒘 𝒂𝒏𝒅 2 𝒓𝒆𝒅 𝒄𝒂𝒓𝒅𝒔 𝒘𝒆𝒓𝒆 𝒉𝒂𝒏𝒅𝒆𝒅 𝒐𝒖𝒕 𝒇𝒓𝒐𝒎 𝒂 𝒕𝒐𝒕𝒂𝒍 𝒐𝒇 147 𝒎𝒂𝒕𝒄𝒉𝒆𝒔."
So we want to give a big round of applause to all the referees and players for keeping PAI League a safe and fun place to play football.
JOIN US AT LUXOL FOR THE PAI CUP FINAL